Tequila & Grenadine Sugar Sheet Cake
For those of us who love the occasional cocktail this is the blog for you. This idea all began with my daughter who subsidised herself through university by working in the city as a "Mixologist" another word for cocktail waitress. She was a whizz at making a wonderful array of cocktails to warm the stomach... Her favourite is Tequila & Grenadine which is 2 parts Tequila 1 part Fresh Orange and 1/4 Grenadine.
Inspired by her love of this most delicious sunny cocktail I decided to make the ultimate cocktail cake I put together my knowledge of baking and her skills as a "Mixologist" to create this yummy cake.
I used my base vanilla sponge recipe adding 1/4 cup of tequila to the mix, then using an american buttercream recipe ( I cut down on the sugar) I separated it in half, using half of one fresh orange to flavour and a capful of Grenadine to the other half, I colouring both in their respective colours orange and red to give them a little more visual appeal.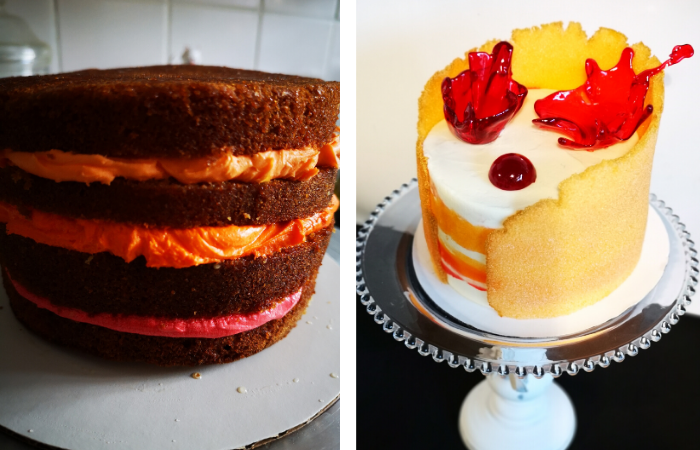 Take a look at my YouTube video on how to make this effective Sugar Sheet the new trend for 2020 It only needs 3 ingredients. The recipe is enough to cover a 6 inch round cake.
400g granulated white sugar
80g warm glucose syrup
2-3 drops of food colouring gel